Tour Read™ Green Reading System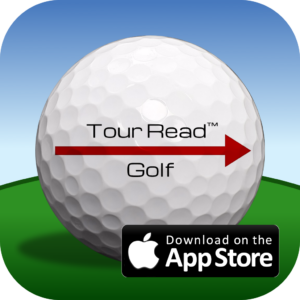 FREE 1-Year Subscription to the Tour Read Golf Green Reading App...
Plus, Save $100 off the Tour Read Coaches Certification
Just fill in the form below and we'll send you…
1. A FREE one-year free subscription to the Tour Read Golf green reading app (a $99.99 value). Proven and used by dozens of tour pros, top coaches and professional caddies worldwide, there has never been a better way for golfers of all levels to learn and practice green reading and immediately lower their scores. (The app is currently for iPhone only and the subscription is activated through the Apple App Store.)
2. A $100 discount code off the Tour Read Golf Coaches Certification Program. You'll be certified to teach golf's hottest and most in-demand lessons. This is a great way to add an easy-to-teach revenue stream to your lessons and club fittings. We'll send you all the information on the program. 
3. A 30-day trial code on the Tour Read Golf app that you can share with all your students and clients. 
Be sure that the Email is correct or you won't receive the subscription and codes. If you haven't received your code within a few minutes, check your spam folder.