Tour Read™ Golf Certification Program
For Golf Coaches, Pros, Caddies and Club Fitters
The Tour Read™ System is an easy to use and precise green reading method and app proven to immediately lower the scores of players at all levels, including Tour pros, top amateurs, weekend golfers and beginners.
The Tour Read™ System Green Reading Method is a scientific, step-by-step approach to green reading, without any voodoo, that you can teach to players of all abilities. Golfers get accurate reads quickly, consistently, and repeatably, even while under the pressures of competition at the highest levels (or when playing for a few bucks with your buddies).
At the heart of the system is the patent-pending Tour Read™ Golf app which helps students learn and practice the Tour Read green reading method.
If you share our passion for helping golfers of all abilities improve, you'll love what the Tour Read™ Golf Certification Program can do for you. Best of all, your students will love you for showing them something that will improve their games and lower their handicaps almost immediately.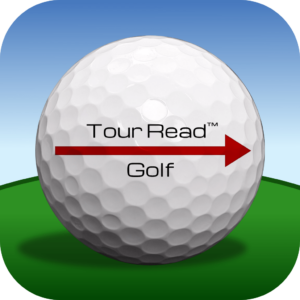 What do I get for being certified?
Tour Read Certified Coaches are permitted to teach the Tour Read Green Reading Method in person subject to the Terms of Use of the program. This can be done in individual or small group lessons or larger clinics. You are NOT permitted to teach any part of the system online in any way, including audio or video recordings. However, you may promote your lessons and clinics online through your personal media channels.
Tour Read Certified Coaches receive everything they need to teach and support their students:
An Introduction to the Tour Read System with PGA Tour Coach Ralph Bauer. (Webinar or recording)

The Tour Read Teaching Guide. We'll walk you through our proven 6-Step Tour Read Green Reading Lesson that can teach any golfer the Tour Read Method and answer all of the most common questions that come up.

Promotional material templates and samples to use to promote your lessons, clinics and club fittings.

Discounted Tour Read Golf app subscription codes for your students. It helps if they download the app BEFORE their lesson. (Note: Currently, the app is only available for iPhones running iOS 14 or higher.)

Tour Read Practice Drills for your students to use to practice their green reading (and putting).

Tour Read Practice Plans that you can give to your students to practice their green reading (and putting).

Tour Read Putter Fitting Protocols (coming soon). Close more putter sales and generate more business with the Tour Read Green Reading app.

Tour Read Team Teaching Guide (coming soon)
How difficult is the Tour Read green reading method to teach?
It's really easy and we'll show you everything you need.

Our proven 6-Step Tour Read Green Reading Lesson can be taught in just a single lesson. We'll guide you through all the steps and provide you with marketing templates that you can use to promote your lessons and clinics. Additional lessons can be provided to your students to refine their green reading and putting skill.
How much can I make teaching the Tour Read green reading method?
Certified coaches often teach the 6-Step Tour Read Green Reading Lesson for $125-$200/lesson. Most coaches do it as part of a standard one-hour lesson.
Small group Tour Read green reading clinics take approximately 90 minutes. You can charge roughly $100/person for up to 20 people at a time. The Tour Read method makes a great addition to a 3-hour putting clinic for smaller groups (charge up to $350-500 per person for groups up to 4).
The initial Tour Read Green Reading lesson is a great way to get new students for additional lessons or lesson packages.
The Tour Read System also helps club fitters to close a much higher percentage of putter fittings. Many fitters provide a "discounted" Tour Read Green Reading lesson with the purchase of a new putter.
Do I need any special tools to teach the Tour Read green reading method?
You'll need to have the Tour Read™ Golf app installed on your phone. The app is designed to help you teach the method. It will also help your students to practice and refine their green reading following their lesson(s). 
Other than that, all you really need is a putter, some tees and a sleeve of golf balls. You may wish to use a yardstick and a string line as visual aids. 
The Tour Read™ Golf Certification Program is open to golf professionals, team coaches, professional caddies and club fitters. 
I'm a club fitter. Why would I want to get certified?
Simply put, you'll sell more putters and have happier customers. 
Here is the problem with most putter fittings…
Roughly 90% of putter fittings are done indoors and are primarily designed to improve the right/left miss bias on straight putts. A good fitter should be able to improve this bias for every player. 
However, during an 18-hole round you would expect to see less than 2 straight putts over 5 feet. Most players have over time compensated for their miss bias with inaccurate green reading. The problem is that when you fix a player's ability to start the ball on-line through putter fitting without adjusting their green reading they will actually putt worse on the 16 holes where they do not have a straight putt.
For example, if a right-handed player averages a 2 degree pull over time they would learn to compensate on their left to right putts by under reading them and on their right to left putts by over reading them. In this example, they would tend to under read a 10-foot left to right putt by 4.18 inches and over read a 10-foot right to left putt by the same margin.
There are examples of players who have matched up poor green reading and poor technique to become pretty good putters. But it can take years for a player to adjust their green reading to compensate for better start line control. 
We've all had that feeling after getting fit for a new putter… "It just isn't the same when get it on the golf course." Now you know why. 
The Tour Read™ Golf app will immediately remove any bias in their green reading allowing players to fully reap the benefit of a properly fit putter. They'll make more putts and LOVE their new putter!
The Tour Read™ Putter Fitting Protocol will show you how to supplement your fittings with the Tour Read™ System.
I'm a professional caddie. What's in it for me?
Your player will make more putts and make more money. You'll look great!
Professional golf is it is 100% results focused — when you score well, you get rewarded. As a caddie, it's hard to think of a better thing to be known for than being "a good green reader".
Each shot is so important now and the margins of victory are so small. The stats prove that putting is a huge part of the game. The quickest way to improve scores is by reading greens more accurately. And if you are putting well, it's much easier to be confident in all the other areas of your game.
The Certification process provides you with the most advanced green reading training available. You will read greens better. You'll be able to read greens very quickly and accurately on the course making you invaluable to your player. You will also be able help your player to practice their green reading in off weeks and on the practice green.
Getting certified is EASY...
Step 1: Click the button on this page and complete the application and payment process. You'll get instant access to the Tour Read Coaches Training Portal.
Step 2: Complete the online Tour Read Golf training at your own pace. This can usually be completed in a couple of hours.
Step 3: Take the online certification quiz. Don't worry, once you have completed the training this quiz is easy.
That's it! Share our passion for helping players of all abilities improve their game.
What does it cost to be certified?
Until January 31, 2023, just $250 for your first year.
After that you'll pay just $499 each year to maintain your certification.
You'll easily be able to make this with a couple of small group lessons. Plus, for most coaches it's a tax-deductible business expense.
All prices are shown in U.S.$. All program details, deliverables, terms and pricing are subject to change without notice.