Tour Read™ Golf - Green Reading App
Eliminate the biggest variable in putting.
Read Greens Like a Tour Pro!
Now available to the public for the first time! Tour tested by the best players in the world, the app uses the same closely-guarded, proven and validated green reading charts that tour pros keep in their yardage books. 
The Tour Read Golf app accurately measures the slope of the green and translates this into a precise "Tour Read" of the amount of break to play and the pace you need for any putt.
The ability to determine the amount of break in a putt before you hit it is one of the most important and up until now elusive skills in golf. In as little as two seconds, the Tour Read Golf app will give you an accurate read every time.
Thanks to our friends at TXG – Tour Experience Golf for this wonderful introduction to the Tour Read Golf app.
Please subscribe to their newsletter and YourTube channel.
Start Your Putts On Line Every Time!
Improving Your Green Reading is the Fastest Way To Improve Your Scores.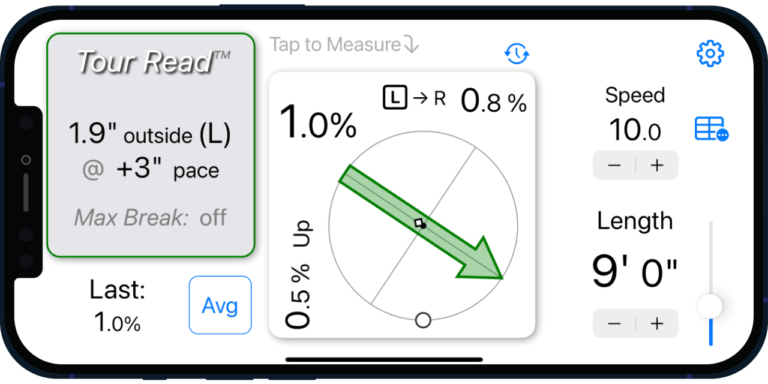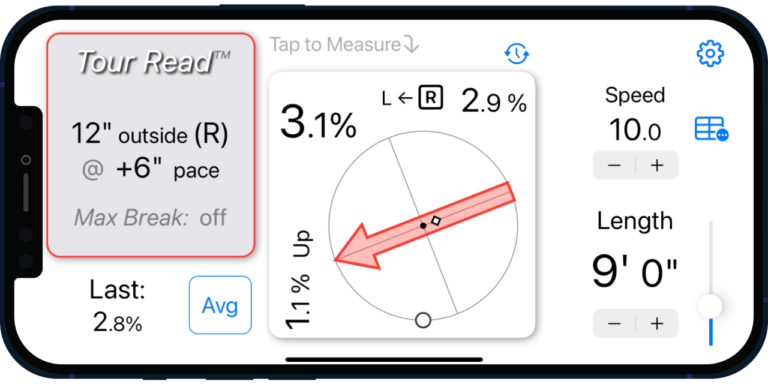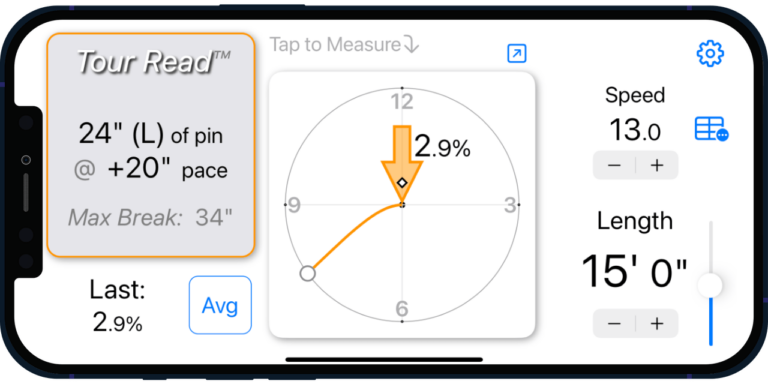 Confidently Make More Putts!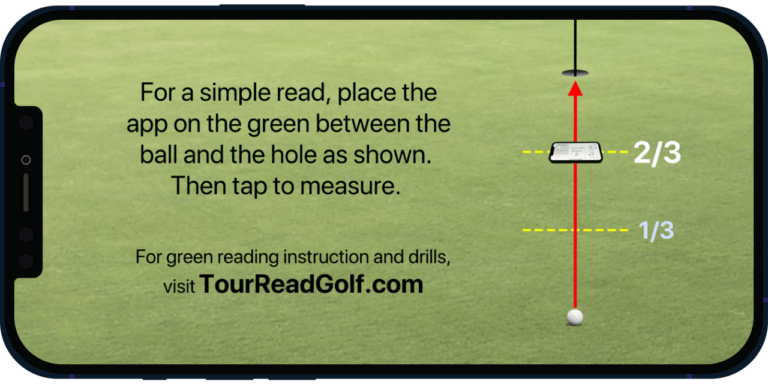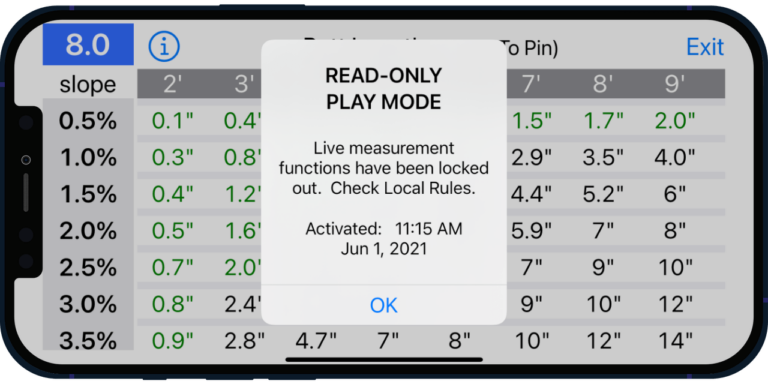 Reading Greens Has Never Been Easier!
Read Greens with Ease Using the Exact Same Method Used by Tour Pros!
Reduce your scores almost immediately.
Eliminate the Biggest Variable in Putting (Green Reading)
Match your speed with your line to very confidently make more putts.
Gain Confidence and Understanding.
Practice your green reading (something up until now was reserved for tour players with full time coaches).
Learn Exactly How Slope Affects Break
Measure how hard up and down hill putts need to be hit.
Visualize Putts in Multiple Ways
Visualize putts in both Compass and Clock views.
Practice reading putts even when you aren't at the course.
Precisely set up practice drills so that you can accurately assess your improvement over time.
Conforming Tournament Play Mode
Turn off measuring while on the course and still access Tour Read Charts just like the pros do.